Our Vision
We are the global leader in weather intelligence.
Our Mission
To provide the most accurate weather data for any location at any time to improve our customers' business.
The Meteomatics Vision
With our Weather Intelligence approach, we aim to take the accuracy of weather forecasts to a whole new level. To achieve this, we create unique technologies for forecasts, calculate high-resolution weather models and combine all this with the outstanding skills of our employees.
Quality Management Principles
Our quality management principles represent a collection of norms, rules, and core beliefs derived from experiences and values, acknowledged as valid and utilized as the foundation for quality management practices.
Driving continuous improvement

Making data-drive decisions

Building strong relationships
What We Do
Meteomatics specializes in high-resolution commercial weather forecasting, power output forecasting for wind, solar and hydro, weather data gathering from the lower atmosphere using Meteodrones, and weather data delivery via the Weather API.
Our high-quality weather information enables our customers to make better decisions every day. From improving safety onboard ships and aircraft to saving fuel and optimizing the performance of renewable energy facilities, access to accurate weather data helps companies increase their productivity and reduce the risks for their business.
Innovative Data Gathering
We combine current and historical weather data from various sources worldwide, including weather models, satellite data, precipitation radar information, ocean data, and station observations. Furthermore, unlike other weather data providers, we develop and manufacture our own autonomous weather drones - Meteodrones - which fly up to 6 km above ground level to collect data from the planetary boundary layer. Thanks to a special permission from the Federal Office of Civil Aviation, Meteodrones can fly beyond visual line of sight (BVLOS), allowing us to collect data even inside clouds and fog. We integrate the data collected by Meteodrones into the calculation of our EURO1k weather model, providing even more precise and reliable forecasts. By accessing multiple data sources, we can efficiently compute sector-specific weather information and parameters tailored to our clients' needs.
High Precision and Hyperlocal Forecasting
Meteomatics' EURO1k weather model boasts a unique 1km resolution, providing highly accurate weather forecasts throughout Europe, tailored for various sectors. Furthermore, our weather API technology employs 90-metre downscaling using NASA's digital terrain model, enabling us to provide hyperlocal forecasts globally.
To guarantee the most precise forecasts, we calibrate our models with the latest weather data measured by global weather stations, thus optimising the model output. The combination of these methods results in unrivalled accuracy, which is especially important for local activities (such as airport management, renewable energy production, etc.) that rely heavily on accurate weather predictions.
Super Computing and Data Processing
Meteomatics comprises both meteorologists and IT specialists, allowing us to deliver unparalleled weather data. Today, our database contains over 15 petabytes of weather data, and it is growing every day. Making such large amounts of data accessible is associated with great challenges. With our sophisticated background caching system, Meteocache, we store vast amounts of observations, enabling our Weather API to recalculate forecasts in real-time using the latest atmospheric information. Our Meteocache system matches data in time and space, ensuring that even large data sets can be efficiently and quickly queried in any format.
Additionally, we also develop and maintain our own high-performance computer cluster, built with 40'000 CPU cores, to calculate our own high-resolution weather model, EURO1k, within one hour. This calculation capability in only one hour is worldwide unique.
Seamless Implementation
At Meteomatics, we prioritise making complex weather data user-friendly for seamless, fast, and flexible integration into existing workflows and IT systems. We offer free connectors on Github for multiple programming languages, including MATLAB, Python, R, and more. The information obtained through our API can be output in various formats, such as CSV, XML, JSON, and NetCDF, to suit your needs. Our data's WMS/WFS capability enables easy integration into visualisations. Thanks to our high degree of flexibility and fast data delivery, customers can easily access and integrate real-time weather information to optimise operational processes and manage extreme weather situations better.
Who We Are
We are techies.
Our passion is solving challenges with technologically sound and self-developed solutions.
We are ambitious.
We are proud of what we have already achieved at Meteomatics and are committed to constantly expanding and improving our forecasts and services.
We are dynamic.
We are a reliable partner with the drive to get things done and tackle problems quickly.
We are here for you.
We have an uncomplicated communication style and pride ourselves on our top-tier customer relationships.
Our Responsibility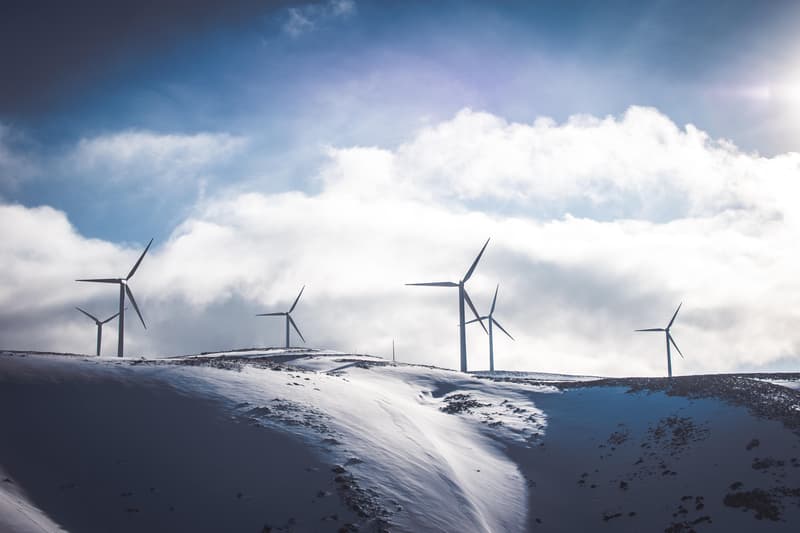 As the world's leading provider of weather information, we know all too well the climate challenges of the century and understand our responsibility towards society and the environment.
Through our services, we promote the use of renewable energies and create innovative solutions that facilitate the energy transition, warn society about dangerous weather events, and help the agriculture industry plan their resources and protect their crops.
Our Values
Innovation
At the heart of all our activities are technological innovations. Through constant testing, tinkering, curiosity and ambition, we develop new technologies that provide our customers with real added value and set us apart from the competition. Thus, we support innovative thinking and inspire each other to break new ground and thrive while doing so.
Reliability
We are a reliable partner for all our stakeholders. Local and global organizations around the world rely on our solutions and our commitment to always deliver the highest quality weather data, and we never let them down. Our customers can trust the accuracy and the availability of our data and services.
Collaboration
We believe that through collaboration, team spirit, and hard work everything is possible. To develop our solutions from the idea to the product, we promote cross-functional cooperation. We support and motivate each other at all times to unlock the full potential of each Meteomatics colleague.
Excellence
Whatever we do, we do right. Thanks to our Swiss roots, striving for the highest standards in everything we do is in our DNA. Our solutions, our service and our interactions with all stakeholders (customers, partners, colleagues, etc.) are driven by the idea of delivering nothing less than excellence. We align and plan our resources wisely in order to maintain our quality standards.
Our Culture
Meet our team and learn more about our daily work to provide you with the best weather data in the market.
Our Story
It was during a turbulent flight as a private pilot – everyone knows the inconvenience of turbulence and that weather often does not behave like forecasted – that Martin Fengler was shook awake and two things struck his mind: hyperlocal weather forecasts would be a significant benefit and the accuracy of forecasts needs to be greatly improved. Subsequently, Meteomatics was founded with the goal to revolutionize weather forecasting – through combining a next generation Forecasting Engine1 with the potential of yet untapped weather data2, measured by Meteodrones.
Meteomatics has developed rapidly since its foundation: from a small core team working on Meteodrones to an international company with over 60 employees, ranging from data scientists, meteorologists, hydrologists, physicists, drone engineers, electrical engineers, technologists & business professionals, and a very diverse and international customer base from various industries. This confirms Meteomatics to be on the right track with its approach.
In addition to the world-beating accuracy in weather data, Meteomatics was one of the first providers to understand that customers also want to have flexible access to a large data repository.
Through 10 years of development experience and know-how building, Meteomatics has managed to establish itself as a top global provider of weather data and weather drone technology.
It was during a turbulent flight as a private pilot that Martin Fengler decided to create Meteomatics.
Board of Directors
Dr. Martin Fengler
CEO / Founder
Dr. Martin Fengler studied at TU Kaiserslautern (Germany) where he received his PhD in applied mathematics. After his studies he developed several numerical weather prediction codes for Meteomedia AG (now MeteoGroup Switzerland) where he became responsible for the technology & innovation department. In Spring 2012 he founded Meteomatics in St. Gallen, Switzerland.
Dr. Jürg Wildi
Board member
As an expert in aerospace, Dr. Jürg Wildi brings his experience from numerous drone projects to Meteomatics. Jürg Wildi was CTO at RUAG Aviation for many years. He is also a lecturer in fluid dynamics at ETH Zurich and co-founder of v2sky AG.
Markus Schultz
President of Board
Markus Schultz is Chairman of the Board of Directors and partner of the law firm Advokatur 107. He is also a partner of the private equity company Fortyone. In addition, Mr. Schultz is the former Vice President (till 2023) of the Prosecution Chamber of the Canton of St. Gallen, Switzerland.
Dr. Urs Springer
Board Member
Dr. Urs Springer is the founder and co-owner of Blockstrom AG, the leading independent data measurement platform for energy consumption in Switzerland. Before that, he held a senior position in energy trading and policy advice for ten years.
Dr. oec. HSG Marcel Walker
Board Observer
Dr. Marcel Walker is the managing director of Fortyone AG. In his role, he brings his experience in private equity and venture capital to Meteomatics.
Iñigo Echaniz
Board Observer
Iñigo has over 8 years of experience investing in the field of energy and energy transition in Europe and worldwide. Currently Investment Director at Klima Energy Fund, he was previously a principal at Enagas Corporate Venture Capital where he led startups investments in the field of hydrogen and renewable gases. Previously, he invested in large infrastructure assets for Enagás. Iñigo has served in the board of 4 companies.
Manuel Alamillo
Board Member
Manuel Alamillo has more than 14 years of experience investing across Europe in venture and private equity. His previous investment work for Alantra Private Equity covered many technology sectors; now as an Investment Director at Klima Energy Fund, he focuses on transition energies. Manuel has been board member of 9 companies, and holds two post graduate degrees, in Finance & Law from ICADE.
Dr. Martin Fengler
CEO / Founder
With our approach, we achieve a level of detail in our forecasts that delivers significant added value for our customers.
Management Team
Dr. Martin Fengler
CEO / Founder
Dr. Martin Fengler studied at TU Kaiserslautern (Germany) where he received his PhD in applied mathematics. After his studies he developed several numerical weather prediction codes for Meteomedia AG (now MeteoGroup Switzerland) where he became responsible for the technology & innovation department. In Spring 2012 he founded Meteomatics in St. Gallen, Switzerland.
Melanie Luther
Head of Sales and Meteorologist
Melanie Luther studied Meteorology at the Freie Universität Berlin and specialized in the Energy Industry. She has more than 20 years of experience as a meteorologist, weathercaster, and key account manager in the field. Melanie joined Meteomatics in 2017 and was appointed Head of Sales in 2019.
Dr. Lukas Hammerschmidt
Chief Drone Officer
Lukas Hammerschmidt has a PhD in Theoretical Chemistry with a strong background in natural and computer science. He joined Meteomatics in 2017 as a Software Developer with focus on scientific model developments and the Meteomatics' API. Since 2018, he is heading the drone development team and the drone operations. In 2021, Lukas joined the management board as Chief Drone Officer.
Karin Schuster
Chief Financial Officer
Karin Schuster studied International Affairs at the University of St Gallen. She became a certified Swiss public accountant while working at KPMG in Audit Corporates. Karin has been responsible for the accounting of Meteomatics from the very beginning and has been Chief Financial Officer since 2017.
Christian Schluchter
Chief Technology Officer
Christian Schluchter studied Electrical Engineering and Robotics at ETH Zurich and graduated with an MSc in Robotics, Systems, and Control in 2011. He has a strong background in energy management, drone autopilot development, and software engineering. Christian joined Meteomatics in 2016 and was appointed Chief Technology Officer in 2017.
Join Us!
The weather impacts everyone and offers a huge opportunity to work with vast range of customers and help them to devise new solutions.
In our team you'll have the opportunity to grow personally and professionally, to let yourself creatively run riot, to actively get involved and really make a difference!
Check Out Our Open Positions
Melanie Luther
Head of Sales and Meteorologist
Customised industry solutions
Get in touch - we are here for you.
Contact us if you have questions about specific industry applications or would like advice from our experts! We look forward to your enquiry and will get back to you within one working day.