High-Resolution European Weather Model for Precise Forecasts
Granular weather data is the basis for reliable forecasts. These in turn are crucial for the planning of operational processes and extreme weather responses. The basis for highly precise forecasts is our unique European weather model EURO1k. Due to its remarkable resolution of 1 km, you receive fine-scale datasets for your industry throughout Europe.
What Is a Numerical Weather Model?
A numerical weather model calculates the current and future states of the atmosphere with the help of computers and on the basis of measured data, both locally measured and remotely sensed. Complex physical equations are used, which are calculated by high-performance computers with enormous power and processed into high-resolution weather forecasts.
Resolution of Weather Models
When using weather models, a distinction is made between spatial and temporal resolution. A high spatial resolution in weather models means, for example, that all data points are no more than 1 km away from each other. With a high spatial resolution of 1 km or less, many local and dynamic effects can be mapped, greatly refining and thus improving weather forecasts at the local level. A high temporal resolution, on the other hand, means that changes in weather are detected by the model over short time time intervals, such as every 20 minutes.
What Weather Models Are There?
In Europe, there are many different weather models for global and local weather forecasting. To obtain weather forecasts, a numerical weather model covers the earth with a three-dimensional grid. For each grid point, relevant parameters are calculated for different heights in fixed time steps. Depending on the weather model, the grid points are located at different distances from each other, and the resolution of the models varies correspondingly.
Global Weather Models
In global weather models, a mesh size of 10 to 50 kilometres is common. This is usually sufficient to optimally predict conditions in the higher atmosphere, but the topography below the horizontal resolution (10-50 kilometres) cannot be captured by models, and finer-scale events, such as thunderstorms, cannot be modelled as a result. Thus, forecasts of parameters near the earth's surface, such as wind, maximum or minimum temperature, can be inaccurate at a local level. Higher resolution global models are required to close these data gaps.
Examples of global weather models are, among many others: the American Global Forecast System (GFS) with about 25 km resolution and the forecast model of the European Centre for Medium-Range Weather Forecasts (ECMWF) with about 10 km resolution.
Local Weather Models
In contrast to the global weather models, the grid points of local weather models are much closer together. The usual range is 1 - 15 km. The rule is: the closer, the better the resolution of the individual models. This requires a lot more computational capacity and is therefore only calculated for a period of one to three days.
A local weather model can often only cover a limited domain. In order to include relevant influences coming from outside a certain region, the edges of the global models are taken into account. This principle is called "nesting" and is intended to provide better model predictions at the edges.
The DWD-ICON EU, with about 5 km resolution, is an example of a local weather models.
How Do Weather Models Work?
The computational domain is discretised with grid cells. In this way, relevant physical variables such as temperature, air pressure, humidity, wind direction and wind speed can be represented in three-dimensional space as a function of time. The state of the atmosphere and changes are modelled as a system of partial differential equations. Numerical methods are used to solve these complex equations. High-performance computers are used for this.
Sources of Error in Weather Models
There are usually limits to the forecast quality of weather models. Here, fundamental sources of error can occur, such as:
Insufficient model resolution (horizontal and vertical): Processes that take place below the model resolution cannot be optimally predicted.
Inaccuracy in the initial conditions: The less observation data is included in the model at the initial time-step, the less realistic the initial state of the model is and the less accurate the subsequent prediction will be.
Poor model parameterisation: Errors in the model equations (in the program code) can lead to incorrect predictions.
Numerical prediction error: The solution of the equations contains numerical rounding errors that can accumulate to larger errors during the model runtime.
Where Are the Boundaries?
Problem definition:
Each country has its own weather model. A flight from Bern to London goes through three models, which currently cannot be displayed in high resolution. Weather data can therefore be output inconsistently.
Target:
The aim is to connect the intersections between the models and to represent the European weather pattern in a high-resolution model.
Solution:
The new EURO1k weather model aims to solve this problem with consistent data. Precise measurement data from existing weather models form the basis and are calculated with the help of complex procedures in a high-resolution weather model with 1 km resolution.
Comparison of weather models
EURO1k - Precipitation and global radiation in 1 km resolution
EURO1k - The Fine-Scale Weather Model for Europe
EURO1k is an extremely high-resolution weather model for all of Europe, which is calculated by our team of experts to a resolution of 1 km. This resolution is unique for a weather model. The EURO1k from Meteomatics is thus able to produce highly precise forecasts spatially and temporally throughout Europe, and this completely individually for relevant sectors. Masses of measurement data from different European countries are added to the model and further weather details are incorporated.
With a high temporal resolution, we succeed in strongly improving the weather forecasts once again with respect to the temporal occurrence of the weather events. Our weather data are provided by the model calculations in a resolution of 20 minutes (the temporal resolution of other models is usually 1 hour). By means of data interpolation, the data can be output at a resolution of as little as one minute.
Accuracy of the Forecasts
Regular updates, downscaling algorithms and our own measurement technology create highly precise weather forecasts. In model development, our experts additionally ensure a gradual increase in accuracy through ongoing evaluations.
Advantages of the European Weather Model EURO1k
The standard for global weather models is a resolution of 20 km. Thus, the EURO1k is the first and so far only model in Europe that covers a resolution that can model even the smallest meteorological phenomena (thunderstorms, hail, storms, etc.). Using downscaling algorithms based on the most accurate geodata, the 1 km-resolved EURO1k even achieves model resolutions of up to 90 metres. To further refine the forecasts, the European weather model is recalculated hourly with the latest weather data.
What Makes EURO1K So Special:
A resolution of 1 km
Lead time of 48 hours
Geographical coverage of all of Europe
Hourly update of the weather model with integration of all measurement and observation data available in Europe
Exclusive use of weather drones
Downscaling enables resolution of up to 90 metres
Over 1800 available weather parameters
Real-time data availability
Boundary condition: ECMWF-IFS
Geographical Coverage EURO1k
How Does the EURO1k Work?
A weather model is only as good as its initial conditions. Therefore, qualitative conditions are crucial for the calculation. For the boundary conditions, the EURO1k needs values outside Europe. The ECMWF-IFS model is used here since it is considered the global leader in terms of forecast quality. The native representation of the model is normally 9- 14 km.
All existing measurement data are assimilated into our European weather model and calculated with a resolution of 1 km. Highly complex data assimilation and downscaling technologies are used to produce even more precise forecasts.
Boundary condition: ECMWF-IFS
Spatial resolution: 0.1° (~9 km)
Time resolution: up to 1 hour
Lead time: 10 days (6 and 18 UTC up to 90 hours)
Updates per day: 4
Downscaling
The results of the model calculations are post-processed using downscaling. The 1 km-resolution data are downscaled to an even finer resolution, in this case to 90 m. This is made possible by the NASA terrain model, which we include in the calculation. In this way, we can make use of high-resolution land use data, soil, terrain data, astronomical calculations, and other sources. In the final step, the most recent observations are calibrated into the predictions.
Technical Details of the EURO1k
Since the model is calculated at high-resolution, it needs a lot of computing power. To be precise, 36000 CPUs (processors) are needed. High-performance computers in a fail-safe infrastructure provide the optimal basis for this, and make all data available in real time.
Technical Specifications
Computing effort: ~40000 CPUs needed, 300 HPC VMs(nodes)
Data storage capacity: ~20 GB per file => 1.5 TB per run (one model computation of EURO1k for 24h) => approx. 1000 TB per month
Data source: ECMWF (mandatory data source as ECMWF is acknowledged to be best practice for global weather modeling)
Model coverage in grid points: ~4600 (n-s) x ~4300 (e-w) => ~20 m grid points
80 vertical levels in 10 - 100 m steps/intervals
Domain: All of Europe (plus North Africa and extension to the East)
Christian Schluchter
Chief Technology Officer
With the EURO1k we set completely new standards in the area of accuracy and actuality of weather forecasts - for the whole of Europe and in some areas even beyond.
Available Weather Data in the Europe Weather Model
The weather model for Europe incorporates measurement data from aircraft, ground stations, drones, radars and satellites. This allows a large amount of weather data to be collected. Over 1800 parameters are available to you via an interface, including general and industry-specific weather parameters.
Application and Use of the European Weather Model
By refining various measurement data through downscaling, we are able to achieve unprecedented accuracy, especially at the local level. In particular, customers who are dependent on local weather experience great added value from high-resolution data. This includes, for example, the production of renewable energies, the planning of transport routes or the operation of an airport.
Innovative Measurement Technology With Weather Drones
To make weather forecasts even more accurate in the future, we are the only company in the world to collect atmospheric data with our self-developed weather drone system "Meteodrones".
The European weather model can be refined with drone data at specific locations. If desired, we place our weather drones where there are data gaps. In the event that a verified model has problems measuring fog, a drone station is placed at this location and relevant measurement data is collected. These are then fed into the European weather model, which further refines and improves the forecast in the vicinity of the drone.
FAQ About the Weather Model for Europe
How often is the European weather model calculated?
The EURO1k model is updated hourly with the integration of all measurement and observation data available in Europe.
What makes the predictions so accurate?
The European weather model is accurate due to the calculated resolution of 1 km across Europe. This resolution allows countless weather details to be incorporated, as data points are available after every km. In this way, the accuracy of the forecasts within Europe increases greatly.
In addition, assimilation increases the accuracy of the predictions because the model is repeatedly brought closer to the actual state of the atmosphere and errors can thus be minimised.
Over what period of time can accurate weather forecasts be made with EURO1k?
Due to the hourly updates and the high resolution, the model error is extremely low in the first 6 - 12 hours after each initialisation. Even beyond that, high accuracy can be expected compared to other models, thanks to the higher resolution. Since the EURO1k is a high-resolution weather model, it can be used by default for short-term forecasts up to 48 h.
Leading Brands Trust Our Accuracy
Get Access to the EURO1k Weather Model
EURO1k is not included in the regular API access. However, EURO1k can be unlocked in case of a specific request via the API. Through our Weather API you get permanent access to the European weather model EURO1k. Use the full range of relevant weather data with the EURO1k package or request our time-limited test package.
If you are interested in accessing the new EURO1k please fill out the contact form below. We are looking forward to your request.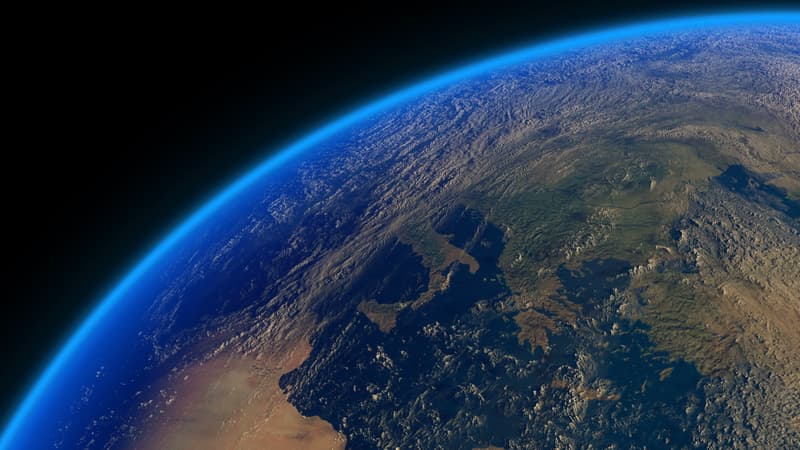 Dr. Martin Fengler
CEO / Founder
Request Access to EURO1k
Please fill out the following form. We will get back to you within 24 hours.