Welcome to the Meteomatics events page!
Here, you will find a comprehensive list of all upcoming exhibitions and events where Meteomatics will be participating.
Check back often for updates on our upcoming events, and be sure to visit our booth to learn more about our weather solutions.
If you would like to schedule a meeting in advance, just use the links below to book a convenient time for us to meet!

Where You Can Meet Us in 2023
XPONENTIAL
May 9 - 11, 2023
Denver, USA
Booth 2637
Colorado Convention Center
700 14th St, Denver, CO 80202, USA

A catalyst for autonomous innovation
Co-hosted by AUVSI and Messe Düsseldorf North America.
XPONENTIAL is a yearly gathering of global leaders and end users in the uncrewed systems and robotics industry. Founded on the belief that cross-pollination drives innovation, it features opportunities to connect and problem-solve with experts across markets and domains.
Meet our team of weather experts at booth number 2637. We will be happy to talk to you!
E-World | Energy and Water
May 23 – 25, 2023
Essen, Germany
Booth 1-325
MESSE ESSEN
Norbertstraße 2, 45131 Essen
The leading trade fair for the energy industry
E-world energy & water is the place where the European energy industry comes together. Serving as an information platform for the energy sector, E-world is gathering international decision makers in Essen each year.
Meet our team of weather experts at booth number 1-325. We will be happy to talk to you!

International Conference on Alpine Meteorology
June 20, 2023 – 7 p.m.
St. Gallen, Switzerland

Meteodrone Demo
Kinderfestwiese
Höhenweg 14, 9000 St. Gallen
Meteodrone Demonstration
The International Conference on Alpine Meteorology (ICAM) aims to encourage research and promote interest in mountain meteorology and climatology. Meteomatics will hold a Meteodrone demo for participants at the end of the second conference day.
How to get there
Click on the "Location" button below to see the possible routes from the conference building to the Kinderfestwiese park by foot, car, or public transportation.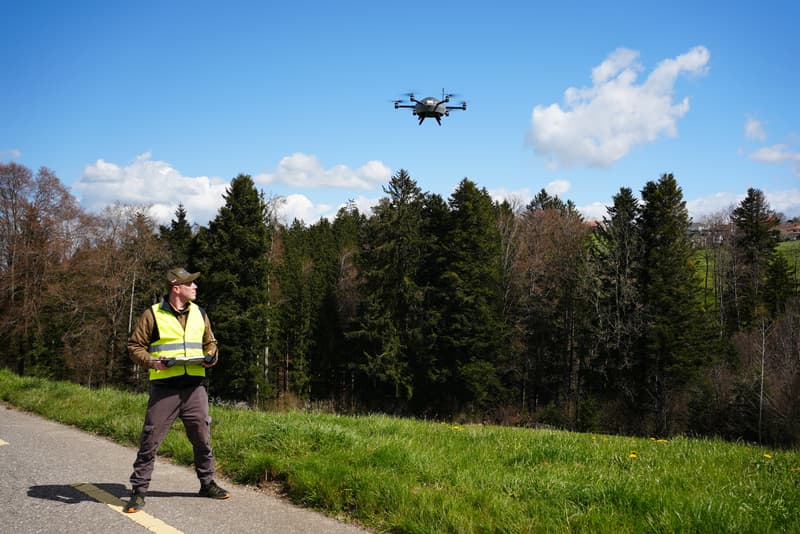 Meteorological Technology World Expo
October 3 - 5, 2023
Geneva, Switzerland
Booth 4050

Palexpo
Rte François-Peyrot 30, 1218 Le Grand-Saconnex
The world's largest meteorological event
Meteorological Technology World Expo is the largest exhibition in the world for suppliers and manufacturers of meteorological, hydromet, metocean and environmental monitoring technologies and services.
Meet our team of weather experts at booth number 4050. We will be happy to talk to you!
Melanie Luther
Head of Sales and Meteorologist
Customised industry solutions
Get in touch - we are here for you.
Contact us if you have questions about specific industry applications or would like advice from our experts! We look forward to your enquiry and will get back to you within one working day.
Explore Our Services
We provide the most accurate weather data for any location, at any time, to improve your business.