The Meteobase
A remote controlled drone station that enables autonomous drone missions.
Dr. Lukas Hammerschmidt
Chief Drone Officer
The Meteobase - The Home of Our Meteodrones
Since the start of operational drone flights in 2016, every Meteodrone flight has had to be controlled by a pilot. An important step towards nationwide drone deployment was the development of the Meteobase. It enables autonomous drone measurements and is also the drone's "home" from which it takes off, lands and its battery is charged.
As a ground station, it serves as local support for the operation of the Meteodrones. It serves as a communication element between the pilot and the drone or works as a control element for autonomous flights of the drone. The Meteobase consists of a central computer that performs various tasks related to the operation, control and maintenance of the drone and the monitoring and logging of weather parameters at the site.
It also includes the complete launch and landing platform, including the charging station, radio link and ground station, as well as cameras to monitor the immediate surroundings of the box. The cameras make it possible to verify correct landing and visually check the general condition of the weather drone. In addition, the station includes internal climate control (heating, air conditioning) to ensure optimal climatic conditions for the Meteodrones, their electrical components and the batteries. The base is waterproof and snowproof. Rain gutters ensure the drainage of rainwater. Once installed on site, the Meteobase remains permanently or until the end of a time-limited mission.
In 2017, the first prototype of the Meteobase was developed and tested under real conditions. With the help of the Meteobase, the collection of weather data can be expanded in the future.
With the Meteobase, we are aiming for nationwide drone operations and would like to contribute to making weather forecasts considerably more precise with autonomous drone missions. Our vision is a network of Meteobases to automate and remotely control weather drones. The Meteobase will eventually enable simultaneous remote operation of up to 10 different drone systems by just one pilot: at any time, from any location.
Read an article on the roll-out project of autonomous drone systems with Meteobase and Meteodrones in Switzerland.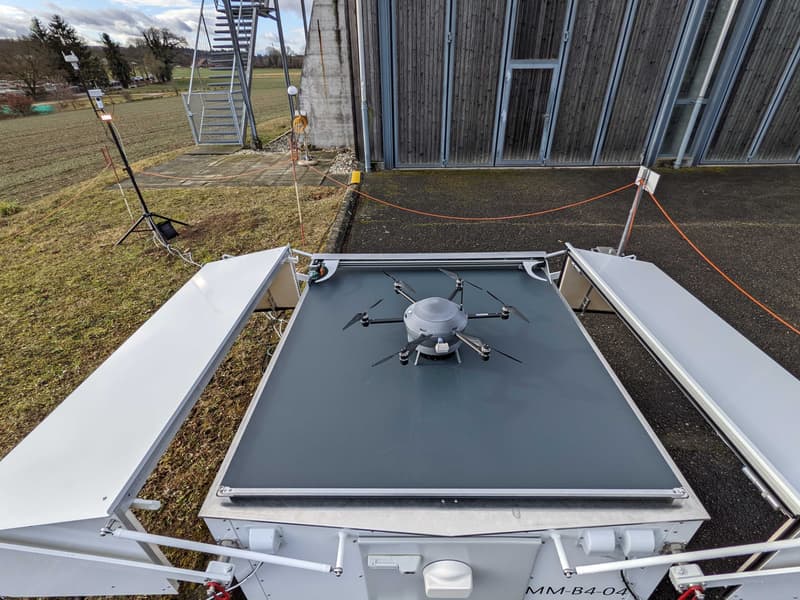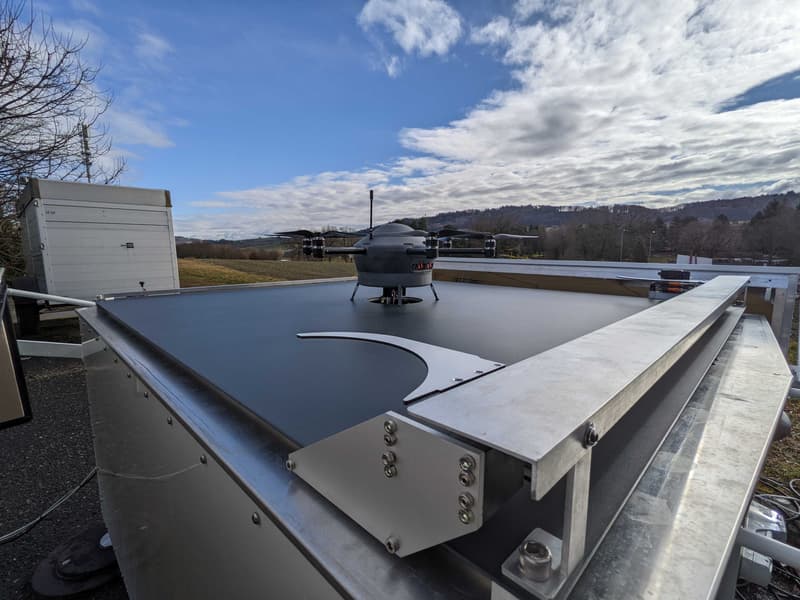 Interested in Our Meteobase?
Dr. Lukas Hammerschmidt
Chief Drone Officer
Expert knowledge
Get in touch - we are here for you.
Are you interested in purchasing Meteodrones? Or are you interested in new use cases? Then contact our drone experts today to learn more about the many possibilities of our Meteodrones.