We are hiring!
We are looking for new talents who are passionate about weather and technology. Take a look at our open job positions!
Do you wonder how it is to work for Meteomatics? Watch our video to learn more.

Weather Intelligence
Intelligent workflow management with the world's most accurate weather and climate data.
We are the world's leading provider of weather information. With unique technologies, high-resolution weather models and far-reaching competencies, we create a strong foundation so that you can work intelligently with weather data. By using the world's most accurate weather and climate data, you can improve operational processes and manage extreme weather situations better.

Leading Brands Rely on Our Approach
Watch Our Customer Video Stories
BKW
Watch the video to learn how the Meteomatics Weather API makes the procurement of weather data at BKW easier, faster and more flexible, thus facilitating the integration of renewable energies into the electricity market.
You can also read the story here.
Explore Our Services
We provide the most accurate weather data for any location, at any time, to improve your business.
Gianluca Corbellini
Managing Director
Hive Power
It was clear from our own forecast benchmarking that Meteomatics was offering the most accurate weather forecast.
Intelligent Weather Solutions for Your Industry
We provide the most accurate weather data for any location, at any time, to improve your business.

Our expert team of meteorologists and scientists is continuously working on the optimisation, accuracy and availability of our data to deliver reliable solutions for your business. Select your industry and we will create customised solutions tailored to your application.
Learn From Our Customer Stories
This is how we improve our clients' business with our approach.

Individual Industry Solutions
Our site-specific forecasting products are fully customisable to your business needs and industry. Contact our experts to learn more!
Dr. Martin Fengler
CEO / Founder
What Makes Us So Unique?
Our Weather Intelligence Approach
Forecast accuracy and direct and easy access to weather data are the most important criteria for companies looking for reliable weather information. With our Weather Intelligence approach, we aim to take the accuracy of weather forecasts to a whole new level. To achieve this, we create unique technologies for forecasts, calculate high-resolution weather models and combine all this with the outstanding skills of our employees.
With our unique approach, we implement our vision and fulfil our entrepreneurial mission every day.
Our Vision
We are the global leader in weather intelligence.
Our Mission
We provide the most accurate weather data for any location at any time, to improve our customers' business.
Unique Technologies That Make the Difference
What Does Weather Intelligence Mean for Us?
Our Responsibility
As the world's leading provider of weather information, we share responsibility for society and nature with our services. For example, through our services, we help to promote the use of renewable energies and the energy transition. We also help to warn communities of dangerous weather events or to protect agriculture from crop failures and planning errors. The weather has a very big impact on our environment, but also on our economy. Understanding the weather is therefore an important prerequisite for the development of our economic areas, but also for the development of our natural habitat.
Our Team
Our team consists of meteorologists, scientists, data scientists, electrical & IT technicians and engineers. Specialised in different fields and educated at top universities around the world, we as a team can draw on an incredibly wide range of skills. We see our different backgrounds and nationalities as a great enrichment to our corporate culture. We learn from each other, complement each other and agree on one thing in particular: the passion to develop and specify technological solutions independently - and from that, the idea to the complete implementation.
Our Culture
We understand that our offer provides a decisive added value and work with a lot of passion and innovative spirit to improve our services every day and to expand our position as a leading provider of weather information. Unique technologies, paired with the Swiss claim for precision and our hands-on mentality, show us that we have the best qualities to make it happen every day.

Unique Technologies
We see complex industry solutions as challenges that we take on with great passion and want to solve with technologies we have developed ourselves. Through constant testing, trial and error and boundless curiosity, we manage to develop new measurement techniques and thus increase the accuracy of weather data.
Highest Quality Standards
Thanks to our Swiss roots, our DNA makes us strive for the highest quality in everything we do. Our solutions, our service and our interactions with all stakeholders are driven by the idea of delivering the highest precision.

Extensive Competences
Through our expertise in meteorology combined with great expertise in IT, electrical engineering, physics and engineering, we develop technologies completely independently from the idea to the full implementation.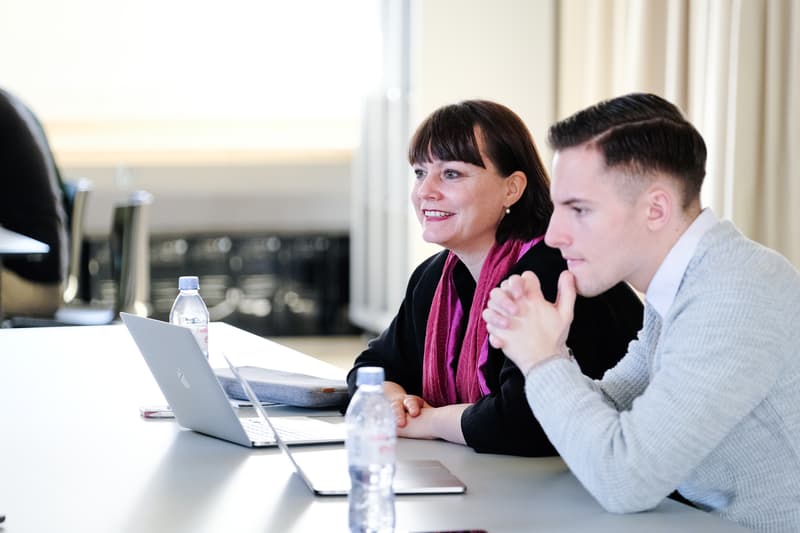 Alex Pachikov
CEO
Sunflower Labs Inc.
Meteomatics provides the perfect solution for our needs. The data has been accurate, complete, easy to process and 100% reliable in all the time that we have used it.
The Global Leader In Weather Intelligence
Weather Intelligence describes our approach at all levels and shows how we succeed in providing intelligent and most accurate weather information. All weather information relevant to your business is measured, collected, compiled and analysed by our scientists and meteorologists. In this process, innovative and self-developed measurement techniques and methods are used, which allows us to be the only company to provide all information and data via only one interface and in real time.
This means we can map the current and future state of our atmosphere at a specific location at a specific time as accurately as possible and provide this information in real time. This creates the basis for optimising processes, minimising weather-related business risks and making important decisions with confidence.
Unique Technologies for Predictions
The processing of high-quality weather and satellite data, from leading centres worldwide, with scientific procedures and post-processing methods developed in-house, leads to highly accurate forecasts. For example, by computing our own high-resolution weather models and using 90-metre downscaling, we are able to scale and greatly refine weather model data in terms of local topographical conditions. The combination of our self-developed high-resolution weather models enriched with data collected by our drones, further improves the data basis of the models. This is unique worldwide and leads to an unprecedented accuracy of the forecasts.
Innovative Measurement Technology With Weather Drones
Make Weather Forecasts Even More Accurate in the Future - With Meteodrones!

We want to make weather forecasts even more accurate in the future. That is why we are the only company in the world to collect atmospheric data with our self-developed and autonomous weather drone system "Meteodrones".
The meteodrones allow us to collect weather data from higher, but relevant layers of the atmosphere, by taking a transverse measurement of the atmosphere up to 6 km high.
This makes it possible to take precise and direct measurements of temperature, humidity and wind at altitudes of up to 6 kilometres, for the first time. The measured data is then fed into our in-house developed and high-resolution weather models.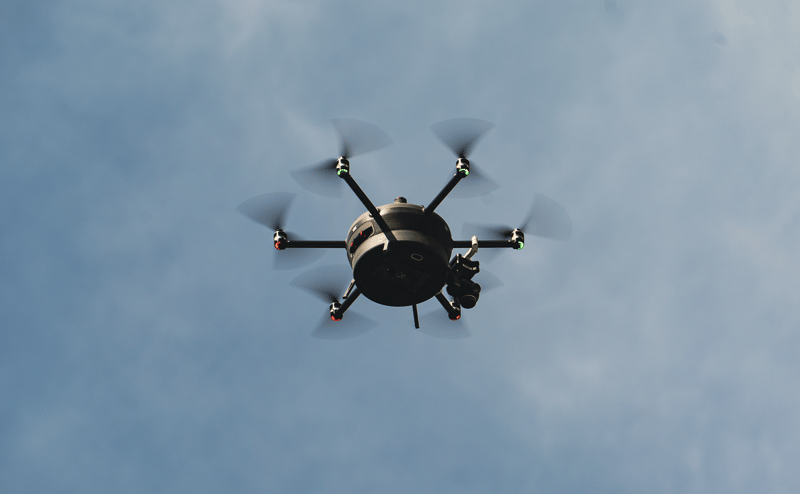 Make Forecasts of Extreme Weather Conditions More Precise!
Our goal is to calculate high-resolution weather models for the largest possible areas and refine them with the innovative measurement technology of our weather drones. This approach has been proven to lead to unprecedented accuracy of weather forecasts. Especially on a local level for forecasting fog, thunderstorms, hail and heavy rain. More information on our approach as well as scientific publications (peer-reviewed) can be found here.
Easy Access to Weather Information
We want to provide weather information in a targeted and easily interpretable way. Therefore, you either get permanent access to individual data sets via our weather API or one-time access via our weather data shop. With the weather API as the foundation, we provide all weather events in high-resolution map view for visualisation with our web-based weather map tool MetX.
Permanent Access With the Weather API
Through our weather API, you get real-time access to over 25 models and more than 1800 parameters through just one interface. You don't need to be a weather expert to understand and use the basic weather parameters. And if you do need help, our API documentation or one of our experts will help you.
Unique Access in the Weather Data Shop
If you only need one-time access to certain weather data, you can directly download individual weather data sets from our weather data shop.
Here you will find a comprehensive selection of current and historical weather data as well as sector-specific weather parameters.
Weather Visualisation
With weather maps, weather data can be made accessible to all. A simplified user interface combined with our weather API provides you with a powerful tool for visualising weather events worldwide: high-resolution and in real time.
Latest News
Stay up to date with the latest news from Meteomatics.
Talk to Our Experts!
We are here for you.
We help you understand your relationship with the weather from start to finish.
Melanie Luther
Head of Sales and Meteorologist
Melanie Luther studied Meteorology at the Freie Universität Berlin and specialized in the Energy Industry. She has more than 20 years of experience as a meteorologist, weathercaster, and key account manager in the field. Melanie joined Meteomatics in 2017 and was appointed Head of Sales in 2019.
Christian Schluchter
Chief Technology Officer
Christian Schluchter studied Electrical Engineering and Robotics at ETH Zurich and graduated with an MSc in Robotics, Systems, and Control in 2011. He has a strong background in energy management, drone autopilot development, and software engineering. Christian joined Meteomatics in 2016 and was appointed Chief Technology Officer in 2017.
Dr. Martin Fengler
CEO / Founder
Dr. Martin Fengler studied at TU Kaiserslautern (Germany) where he received his PhD in applied mathematics. After his studies he developed several numerical weather prediction codes for Meteomedia AG (now MeteoGroup Switzerland) where he became responsible for the technology & innovation department. In Spring 2012 he founded Meteomatics in St. Gallen, Switzerland.
Dr. Martin Fengler
CEO / Founder
Customised industry solutions
Get in touch - we are here for you.
Contact us if you have questions about specific industry applications or would like advice from our experts! We look forward to your enquiry and will get back to you within one working day.