Manage Your Weather Damage Insurance Claims
With our software for managing and querying your weather-related claims, we offer you a high-performance solution to gain more insights and thus make better decisions based on the weather situation.
Weather Verification for Insurance Claims
Property and assets are impacted by the effects of inclement weather events like hail, lightning, wind, fires, floods, severe winter weather and hurricanes, just to name a few.

Insurers who provide coverage for weather-related accidents must be sure that the claims are legitimate.

Meteomatics' MetX Claims tool helps insurers determine the validity of damage claims by comparing them against the observed weather conditions at a certain time and place.
MetX Claims is ideal to verify the impact of weather on accidents including, but not limited to:
Car accidents
Roof collapses
Power line accidents
Outdoor equipment damage
Boat or watercraft accidents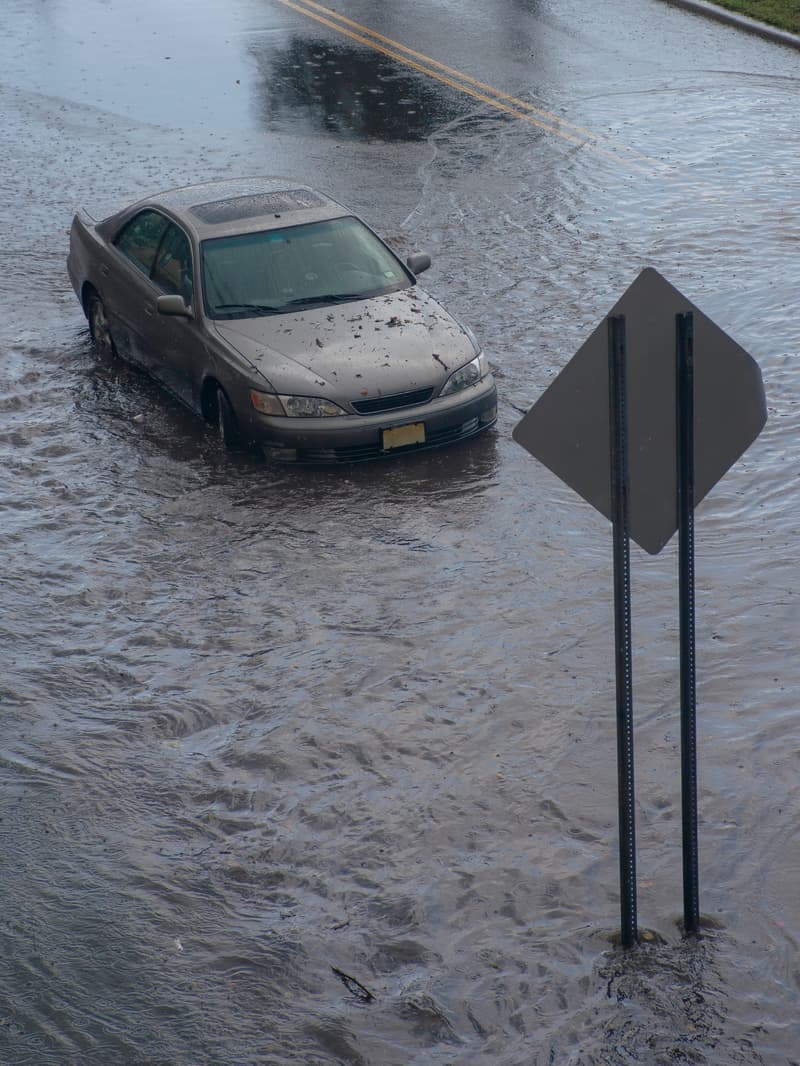 Melanie Luther
Head of Sales and Meteorologist
MetX Claims enables every claim manager to easily double check weather conditions for specific claims and can be tailored to the company specific definitions for hail, rain, lightning and wind in one.
Easy Claim Management Step By Step
Enter the claim number
(Optional) Enter the insurance number
Enter the date or period of time for the weather query
Select the weather parameters

Enter the address of the accident
Press Submit
Get a yes / no answer to your query
(Optional) Click on the spanner on the top right corner of your screen to define custom thresholds for the chosen parameters
When you are ready, press Download PDF to receive the weather report
Simplify Your Claim Management With MetX Claims
Ian Hogarth
Managing Director
Home Repair Network
This tool enables us to access highly-precise rainfall and wind estimates for individual locations for ground truth verification. Moreover, the tool's intuitive interface makes it user-friendly for our claims managers, helping them to quickly and easily identify accurate weather conditions in relation to each individual claim.
Advantages and Benefits
Based on the Meteomatics' Weather API
User-friendly interface
Possibility for individual solutions
Available with 4 parameters: hail, wind, lightning and rain
Calculation of weather data for a time range or specific time
Different combinations of weather parameters
Search for specific location on map, via address or even with longitude/latitude
Get an easy yes / no answer for specific time & parameter
Available in 3 languages: English, French, German
Claim management: query also considers surroundings on the maps
Pricing
The price is individually tailored to your needs, based on the number of calls per year. Talk to our experts to receive a quote.
Melanie Luther
Head of Sales and Meteorologist
Request a Bespoke Offer for MetX Claims
Our team of experts will be happy to help you customize your configuration.
Please contact us to receive a tailored solution for your needs.
Explore Our Services
We provide the most accurate weather data for any location, at any time, to improve your business.