Health and Economic Impact of Record-Breaking Heat in U.S.
07/27/2023
"Dome of Doom"
Navigating the Health and Economic Impact of Record-Breaking Heat
Jim Robinson
Director of Marketing & Communications, North America
As record-breaking heat scorches a large swath of the U.S., Meteomatics North America CEO, Paul Walsh, discusses the escalating health risks and economic impacts with Fox Weather. Emphasizing the "Dome of Doom" phenomenon, he underscores the urgency of proactive education and data-driven measures to help prevent disaster.
As an excruciating heatwave sweeps across the United States, so do increased visits to emergency rooms and urgent care clinics with cases of heat-related illnesses.
"Many of us in the Northeast and Midwest haven't been acclimated to this extreme heat. And that may directly contribute to bad health outcomes. We'll see impacts related to more people entering emergency rooms," U.S. CEO Paul Walsh tells Fox Weather during a recent interview.
He paints a grim picture of similar events over the long term: "So far this summer, we've been talking about the extreme heat in the southern U.S. That heat will spread across parts of the country that haven't seen that extreme heat. The heat dome, or as a former colleague of mine used to call it, the 'Dome of Doom,' is overspreading the entire country."
And as the heat dome expands, "that means that rather than 40 or 50 million of us being impacted by this extreme heat, it will be at least double that," Walsh added.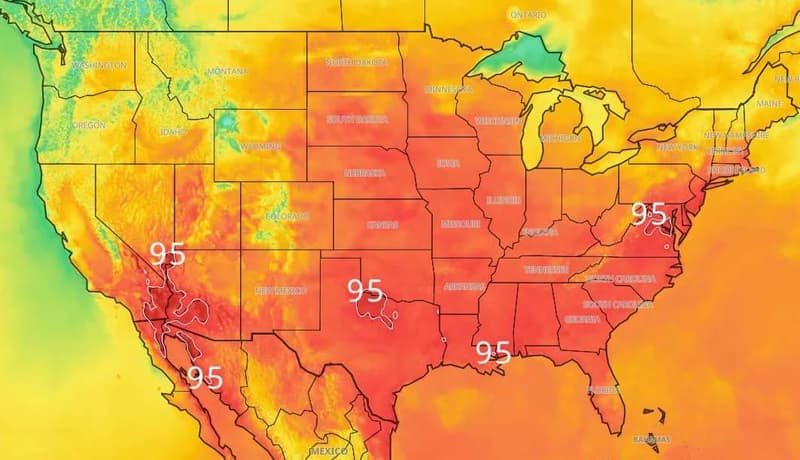 The CDC reports an average of 700 people die from heat every year, ranking these events above cold, hurricanes, tornadoes, and flooding according to the National Weather Service.
And in a recent study, Virginia Commonwealth University and the Center for American Progress report heatwaves, like the most recent one in the U.S., contribute to about 235,000 emergency room visits and over 56,000 additional hospital admissions each summer.
According to a recent report, heat events also add approximately $1 billion in healthcare costs, and it doesn't stop there. "Cooling bills are going to arise. So it's going to have an impact across the entire country. Both in terms of health, but also in terms of how we're spending our money."
Now more than ever, businesses need to leverage data and analytics to predict the impacts of such events better. The insights will help provide support for more ER visits, healthcare staffing, medical supplies, and medicine.

What's the Solution?
First and foremost, education and predictive analytics will play a significant role in mitigating the risks. Walsh said, "it's not something like a tornado or a hurricane where you can see the dramatic images of it. It's something that sort of sneaks up on us and we're not really ready to sort of change our life just based on the heat."
It's important to note that scientists have not simply noticed that the temperature of the Earth is increasing – we understand the mechanism by which this is happening. Our scientific model describes both the causes and effects of climate change, and by comparing the causes to the effects, we can confirm that this model is correct.

Get Started for Free
From helping city governments better predict staffing at the community pool when temperatures are expected to rise to retailers ensuring they've stocked enough air conditioners and fans at all of their stores, there are several real-world scenarios where weather data could make a major impact.
Look at what our platform offers, and let us know when you'd like to talk about supporting your mission!
Jim Robinson
Director of Marketing & Communications, North America
Do you have any questions about our articles?
Our experts look forward to hearing from you and will be happy to support you.
Explore Our Services
We provide the most accurate weather data for any location, at any time, to improve your business.